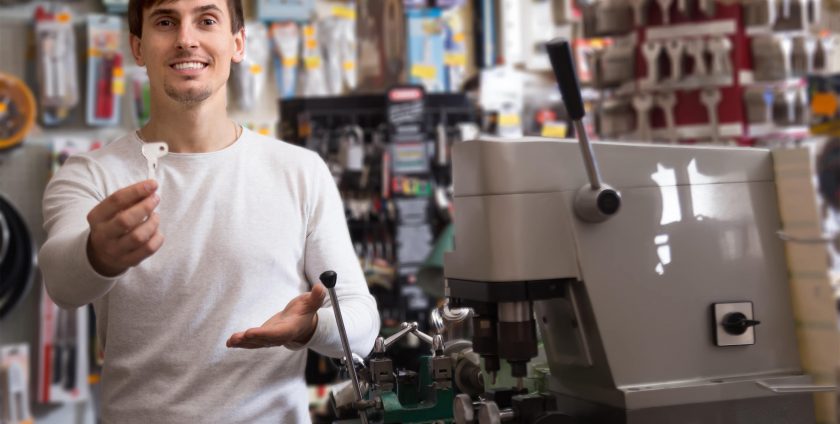 Avoiding mistakes when hiring a locksmith
When it comes to the security of your home or business, you can't afford to take any chances. That's why it's so important to choose a reputable locksmith that you can trust. But with so many companies out there, how do you know which one to choose? Avoid making these common mistakes when hiring a locksmith and you'll be sure to find a trusted professional who can meet your needs.
Do your research – read online reviews and ask for recommendations
When it comes to finding a locksmith, doing your research is key. After all, locksmiths can handle tasks from helping you get into your car after locking yourself out, to making copies of house keys and installing locks, so you want to make sure you're using a locksmith who is reliable and trustworthy. The internet is full of reviews that can give you an idea of how others have experienced the locksmith's service in the past. Additionally, asking friends or family for recommendations is always a great way to find someone with whom you feel comfortable – since people who already have experience with locksmiths can help ensure that you use one with quality services.
Get multiple quotes
When it comes to locksmith services, getting multiple quotes before making a decision can be the best way to ensure you get the right price for the job. Whether you're looking for locksmith services such as new locks installed, locks re-keyed or repaired, or even something more complex such as an alarm system – taking the time to request and compare several quotations can have a great payoff. By getting estimates from different locksmiths and researching their track record of customer service and cost competitiveness, you can make a much more informed decision on who to entrust with your locksmithing needs. Don't settle for just one quote – take the extra effort to get multiple quotes and save yourself money in the long run.
Make sure the locksmith is licensed, insured, and bonded
Making sure your locksmith is licensed, insured, and bonded is an essential step in hiring the right locksmith. Not only is professional licensing a safeguard for you as the customer, but it will also guarantee that your locksmith has received extensive training in locksmithing practices. Insurance coverage means that any repairs or replacements resulting from damage caused by the locksmith will be covered financially by the locksmith's own insurance company, while a bond provides assurance that any money lost during the locksmithing process due to misappropriation will be returned to you. Taking these steps to make sure your locksmith is properly licensed, insured, and bonded will not only protect you financially but can provide peace of mind knowing that your job is being completed by a qualified professional.
Ask what type of warranty they offer on their work
When looking for the right locksmith to hire, one of the most important things to consider is what type of warranty they offer on their work. Warranties indicate the quality and confidence of a locksmith in their own expertise and are especially important when it comes to locksmithing as this type of job involves sensitive security jobs for homes and local businesses. Make sure that you ask about any warranties offered on completed locksmith jobs so you can have peace of mind in knowing that your locksmithing job is protected.
Find out if they charge extra for after-hours service or weekends
Trying to figure out if locksmiths charge extra for after-hours service or weekends can be puzzling. It's important to research locksmiths thoroughly before deciding which one to go with. Make sure you ask the locksmith whether they offer discounted prices for occasions outside of regular office hours. Depending on the locksmith, you could end up saving a few dollars by taking advantage of any discounts they might have available. Furthermore, due to the nature of locksmith shops, it's also beneficial to make an appointment ahead of time in order to ensure you get the best quality and rates possible.
Get an estimate in writing before work begins
When it comes to locksmith services, it is essential to get an estimate in writing beforehand. A locksmith should provide a quote before beginning any work and the written estimate should be detailed, showing the locksmith's work and materials charges. It's also important to make sure that all services are identified and priced so there are no surprises later on. This will ensure that when the locksmith has finished their job that you're not faced with additional fees. Getting an estimate in writing before any locksmith work begins prevents extra costs from being tacked on at the end of the job.
Wow, it's amazing how much there is to think about when hiring a locksmith! By doing your research and following the tips outlined in this blog post, you can make sure that you select the right locksmith for your needs while avoiding any potential scams or surprises. Don't forget to ask questions, get multiple quotes, and review their qualifications before hiring. When you use common sense and know what you should be looking for upfront, selecting a reliable locksmith can be an easy and stress-free decision. Good luck with your search – now you have all the information you need to determine who the best locksmith for your needs is!