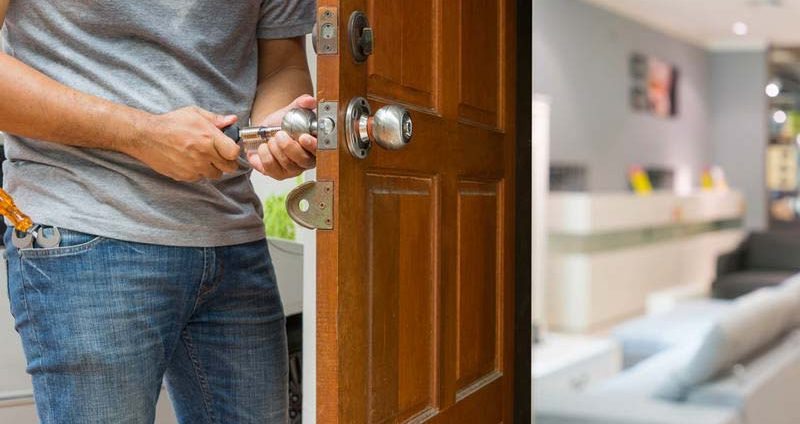 There are many reasons to call a locksmith. Perhaps you're locked out of your home or office, or you need to have a new key made. Maybe you're concerned about the security of your property and want to install new locks. Whatever the reason, a locksmith can help. Here are just a few of the benefits of calling a professional locksmith:
You're locked out of your house – a locksmith can help you get back inside
Have you ever felt the sinking realization that you're locked out of your house? It can be an incredibly frustrating and inconvenient experience. The good news is that a quick and efficient locksmith can help you get back inside in no time. From lockouts to key copying services, professional locksmiths are highly trained, experienced professionals who put your safety first. Whatever type of lock service you require rekeying, replacing lost keys, installing new hardware a locksmith is the only reliable option to guarantee quick yet safe results every single time.
You've lost your keys and need new ones made
Figuring out where I lost my keys was a difficult task; however, once I knew for certain, I needed to get new ones made as soon as possible. In a time like this, the locksmith is your go-to person. After visiting several locksmiths in town and comparing the times of service, rates and product availability, I finally chose one that fit my needs. They were able to come over to my house within the hour and had all the necessary tools for making new keys. Making duplicate keys was an easy and inexpensive process that saved me a lot of time and stress.
Your lock is broken and needs to be fixed or replaced
Broken locks can be a major headache to deal with; not only is the lock itself broken and thus need to be replaced or fixed, but the requirement of whatever you were locked away is also affected. Getting things back in order can take some time, whether it's ordering a replacement or finding a locksmith who's willing and qualified to do the job. Since this isn't always an easy task, it's best to perform regular maintenance on your locks so that this problem doesn't come up in the first place — unless of course something truly unexpected happens. Taking care of these matters promptly and efficiently not only keeps your belongings safe, but also helps you put your mind at ease.
You want to change the locks on your doors for security purposes
Changing the locks on your doors is a great precaution to take in order to protect your home from potential intruders. It can be done in a few simple steps; first, you'll need to choose the type of lock that best fits the needs of your particular door. Once this decision is made, visit a reputable hardware store and purchase the appropriate lock and installation tools. From there, you can install the new lock yourself with relative ease or call a professional locksmith with experience in these matters. Either way, it's an inexpensive measure that takes only minimal effort but offers maximum security for you and your family.
You need a safe installed in your home or business
If you're in the market for a safe, you know it can be an intimidating process. Not only do you have to decide which type of safe is best suited for your home or business, but you also need to find a reliable company to install it. The good news is that there are a variety of options available based on size, material and locking mechanisms. To ensure that your safe is properly installed and secure, look for companies that specialize in high-grade safes and their installation, as this will give you peace of mind knowing that your valuables are kept safe and secure. With the right information and professionals on your side, finding the perfect safe for your home or business doesn't have to be a challenge.
In conclusion, a locksmith is an invaluable resource when facing any of the situations described above. Whether you've lost your keys and need new ones made, your lock is broken, or you want to change the locks on all of your doors to enhance security; they can provide reliable and fast resolutions. Safe installation is yet another one of their services that can provide added safety & security in unexpected circumstances. The mere presence of a safe in the home or business offers peace of mind as it provides protection, storage and secures valuables like money and jewelry without fail. The right locksmith can make all the difference – rely on experienced professionals for results!